Keeping Pets And Familias Together
In today's world, our work is more important than ever. We receive calls every day for assistance with veterinary care and pet essentials for those who are struggling. We will continue to provide assistance to families in need as long as we have the financial resources to do so. Here are just a few families and pets that we have been able to help.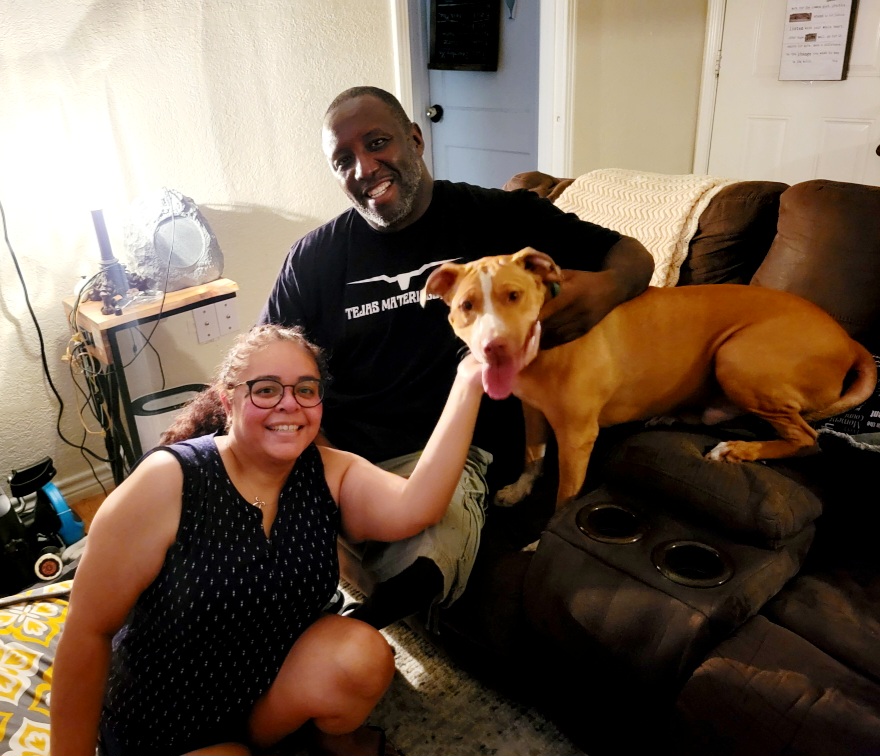 Rudy was found during our 2022 Tails & Trails event at Mason Park. He was thin and scared, but after several attempts, we successfully got him to come with us. We couldn't leave this sweet boy to survive on the streets. Barrio Dogs had him neutered, vaccinated, and microchipped. Rudy spent almost a year in boarding; it can be difficult to adopt larger pit bulls. In summer of 2023, Rudy finally found his forever home. He is living his best life now in a loving home.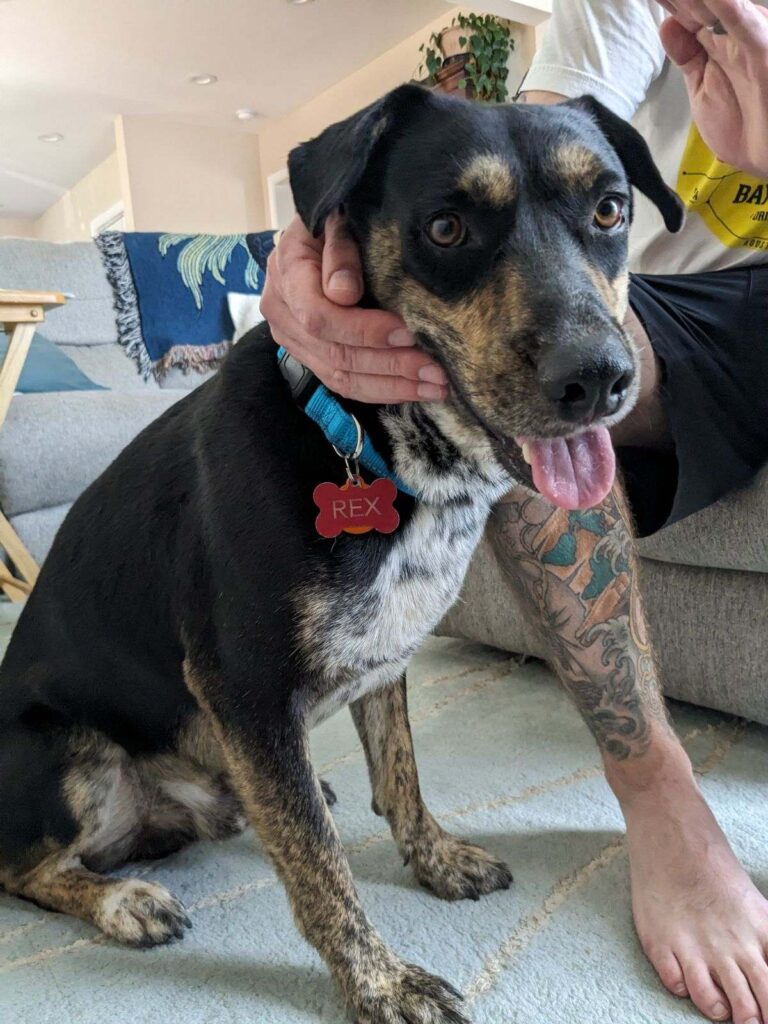 Rex was found on the streets in the East End, injured after being hit by a car. After lots of TLC, he was neutered, vaccinated, and microchipped, but then spent a very long time in boarding. We couldn't understand why this friendly, smart, highly adoptable boy couldn't find a home. But Rex finally found his forever home with Isabel and Luke. Rex found comfort in their home right away and they are giving him the love and care he desperately deserves.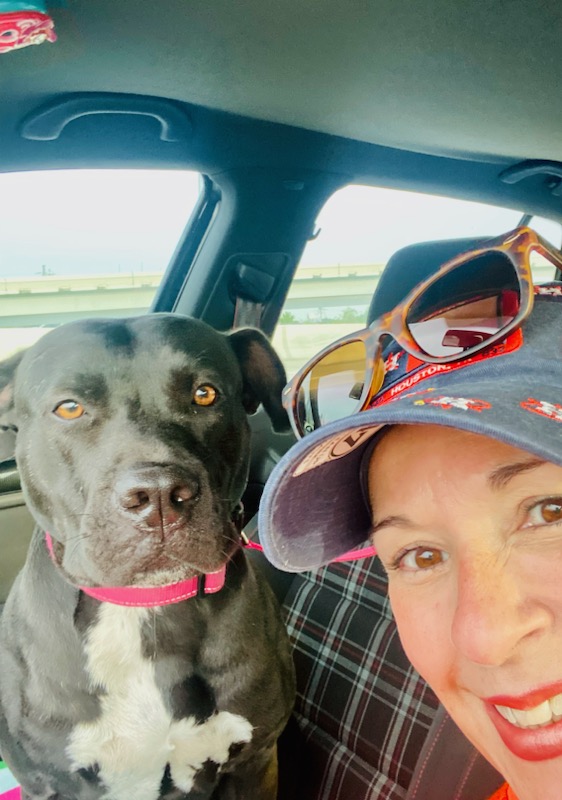 Reyna was found on the streets in terrible condition. She had recently given birth, but no pups could be found. She was thin and in deserpate need of food and water. We already had a committed foster in Lucy Falcon before even picking her up and Reyna came with us without hesitation. Reyna recovered quickly and was spayed, vaccinated, and microchipped. For several months we shared Reyna's story in search of an adopter, all the while, Lucy and Reyna were bonding more and more. Eventually, Lucy realized that she was meant to be Reyna's forever home. We are so grateful that Reyna is living her best life off the streets.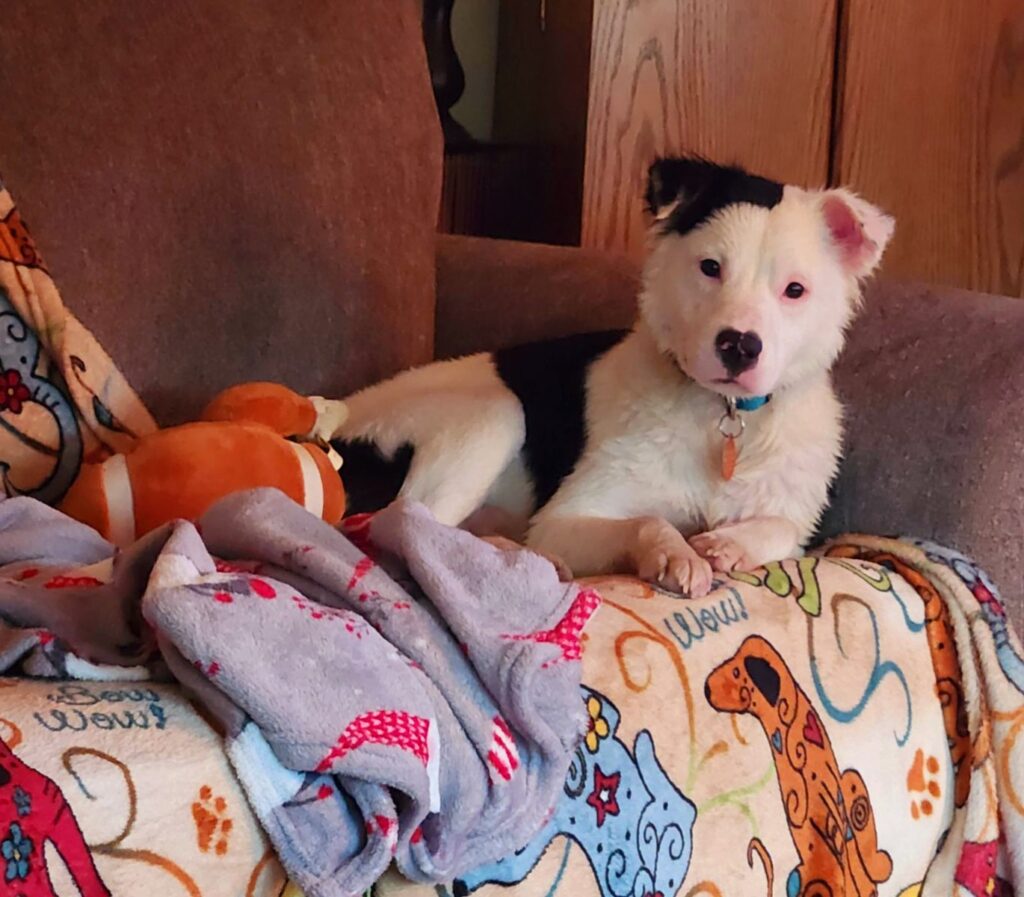 Alfie was found roaming the streets with another dog. They were malnourished and it was obvious that they had been on the streets for awhile. A caring neighbor took them in, and Barrio Dogs had Alfie neutered, vaccinated, and microchipped. Due to unforseen circumstances, his foster was no longer able to care for Alfie and we placed him in boarding at Camp Bow Wow for over a month. Finally, we were contacted by a woman who had seen Alfie's post and knew she could give him a loving home. Now Alfie is surrounded by caring people and has plenty of canine cousins to play with.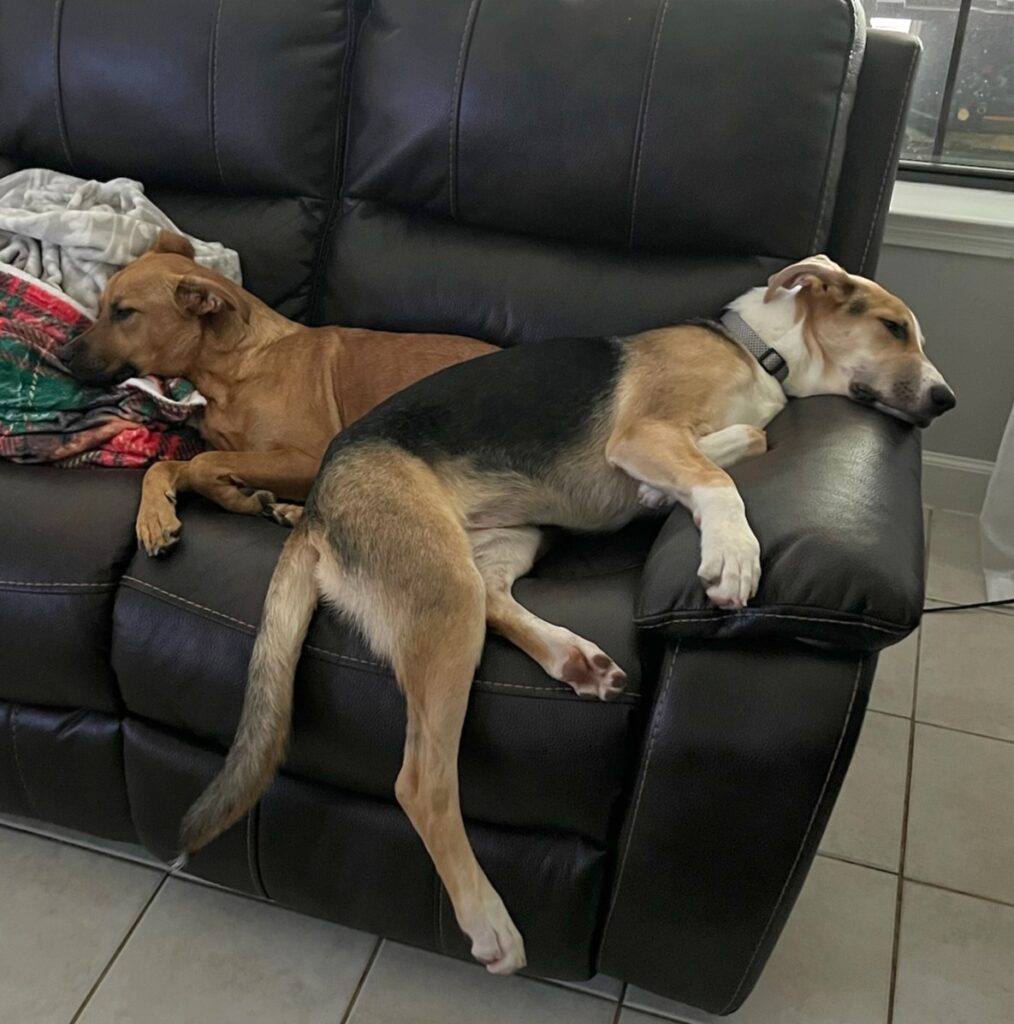 Lucy (formerly Hallie) was in a really tough spot when she was found on the streets with Alfie. After witnessing them narrowly avoiding getting hit by a car, a caring neighbor took them in and temporarily fostered them. With Barrio Dogs' help, Lucy was spayed, vaccinated, and microchipped, and then placed in boarding at Camp Bow Wow for several weeks. That is when the Frank family reached out to us, seeking a companion for their dog, Lily. Lucy and Lily hit it off right away and Lucy was adopted by the Franks that day. Lucy now has a loving home and a big yard to play with her new best friend.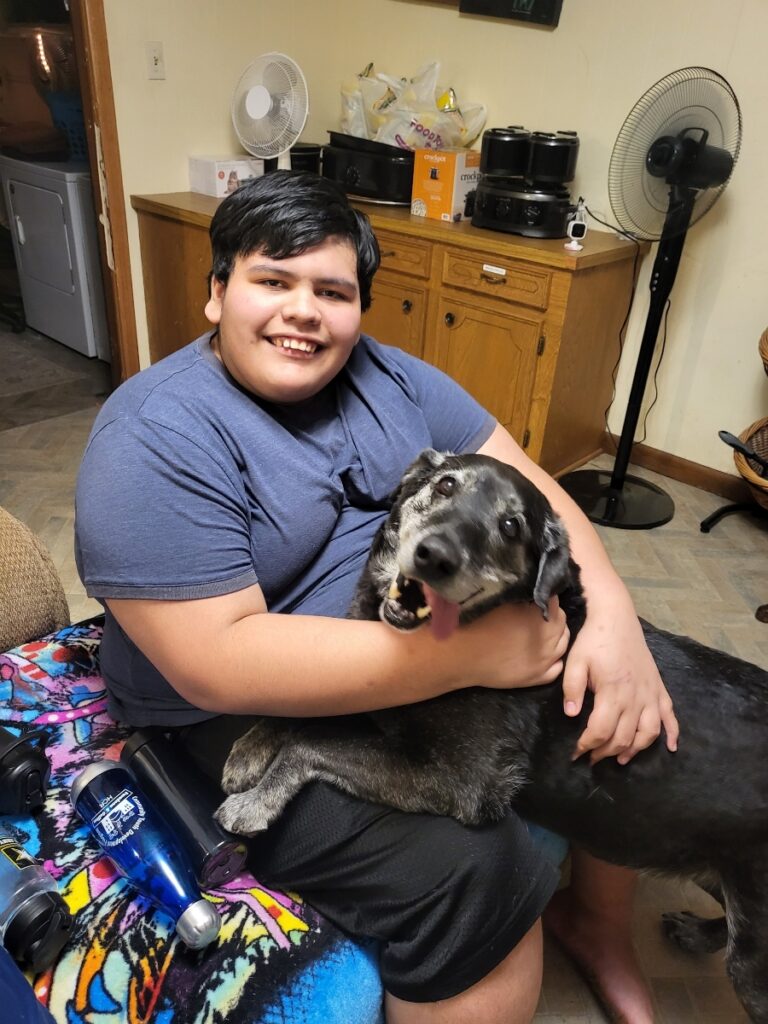 AJ is a senior dog that an East End business was using as a "guard dog" at night. During the day, they would put him out to fend for himself among the strays and other dogs running loose on the street. AJ seemed to be doing poorly, injured and limping with skin issues, so a volunteer asked BARC to talk to his owners. As it turns out, the owners loved AJ but couldn't properly care for him, so they let BARC confiscate him; however, BARC then told us that a senior injured dog like AJ had little to no chance of being adopted.
Luckily for AJ, Joann and her son, Zechariah, agreed to foster him. Although worried about how AJ would interact with their cats and smaller dogs, they took a chance on him. Well, AJ turned out to be a sweetheart who wanted nothing more than friendship, cuddles, and a safe space to live out the rest of his life. After being treated for his numerous ailments and injuries, he has turned into a full-time couch potato. Joann and Zechariah decided to adopt him, and he has been living a happy and peaceful life ever since.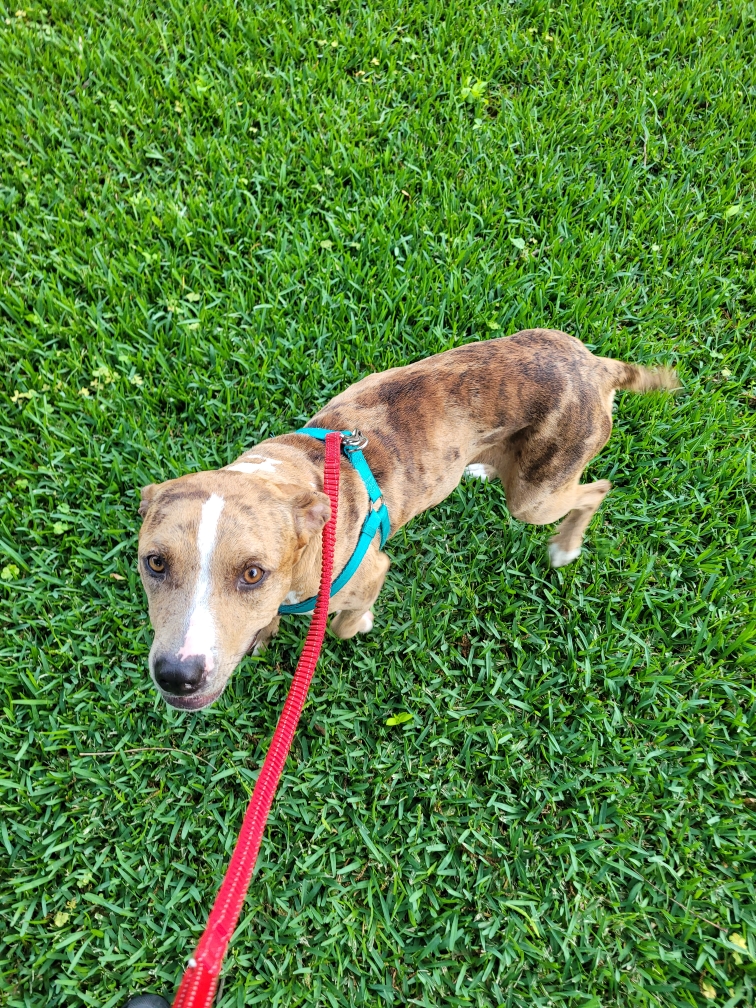 Penny, a very friendly dog, was found in our community and taken to the vet where she was discovered to be chipped. However, her owners refused to take her back, leaving her pregnant and with various health issues. A caring couple took her in and is providing her with a loving home but needed financial help for the necessary medical attention. She has now been spayed, received her necessary vaccines and has started heartworm treatment and, with Barrio Dog's help, will eventually see a specialist for hip dysplasia. We are glad to see Penny receiving the care and love she deserves.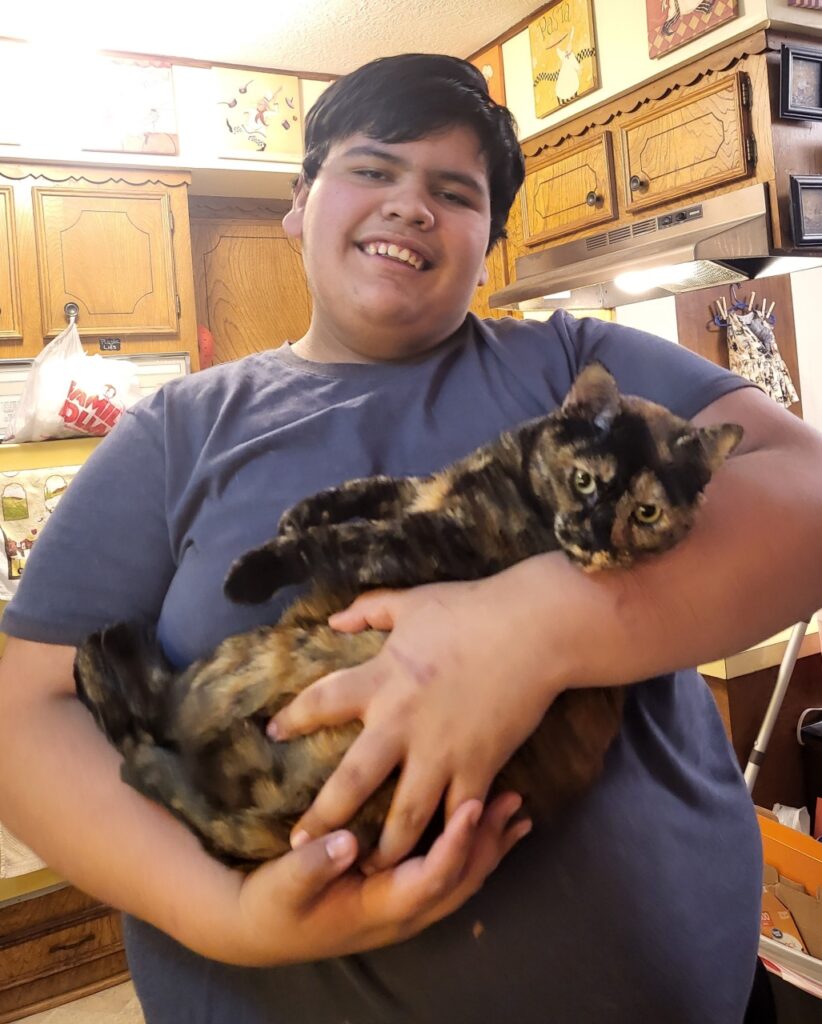 Cookie was found in the parking lot of a restaurant, pregnant and very cold. She was friendly and clearly desperate for help and comfort when she approached Zechariah, who begged his mom, Joann, to take her in. With Barrio Dog's help, she was spayed and is now living a comfortable life with Joann and Zechariah and their other pets.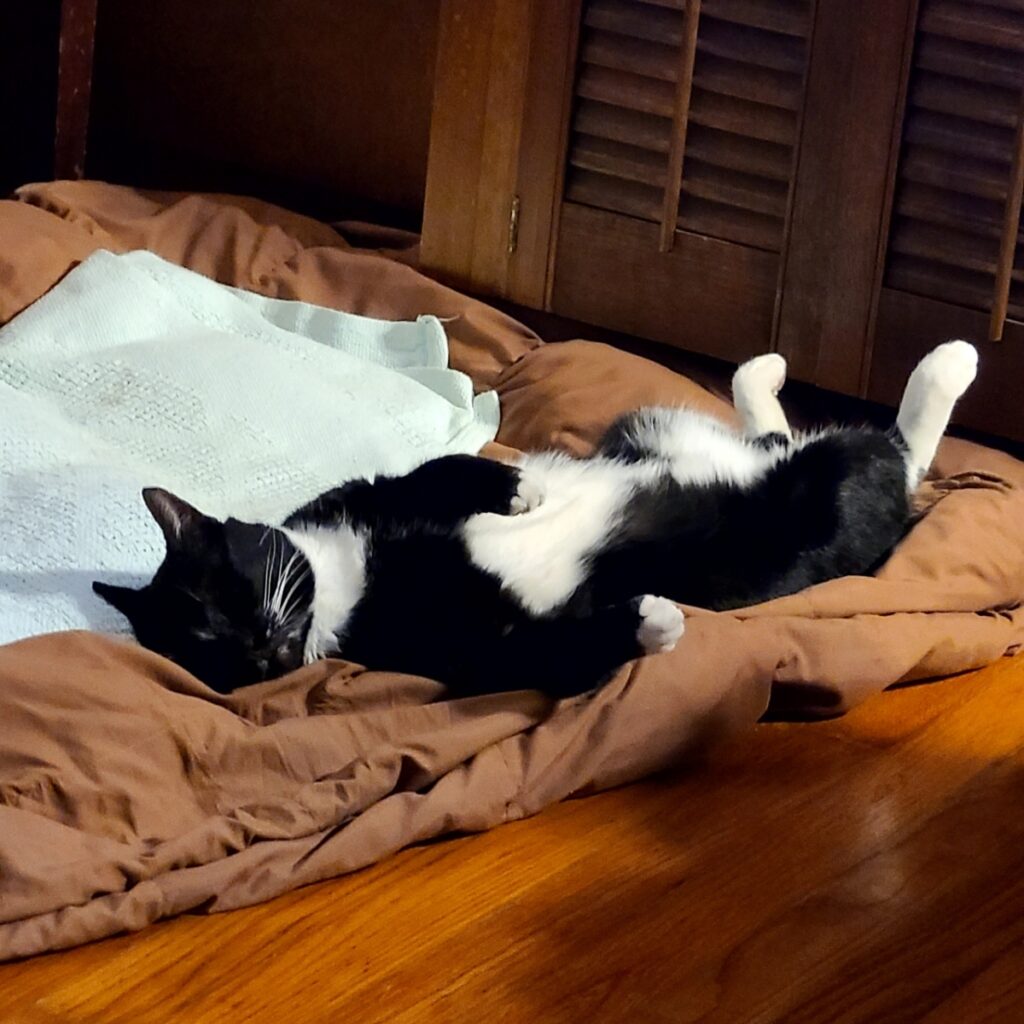 This is Mittens, who as you can see is relaxed, content and happy.  But his former life was not this way.
Mittens, a former stray in our community was found injured and shot and was taken in by a caring resident.  Barrio Dogs agreed to help and Mittens received medical treatment and was eventually neutered, vaccinated and microchipped. These efforts can be costly but we feel worth it. Mittens now lives a comfortable and safe life with his new owner.
Barrio Dogs is committed to pets in need in our community, but we rely heavily on support to continue the work.  We thank you for caring for our feline friends.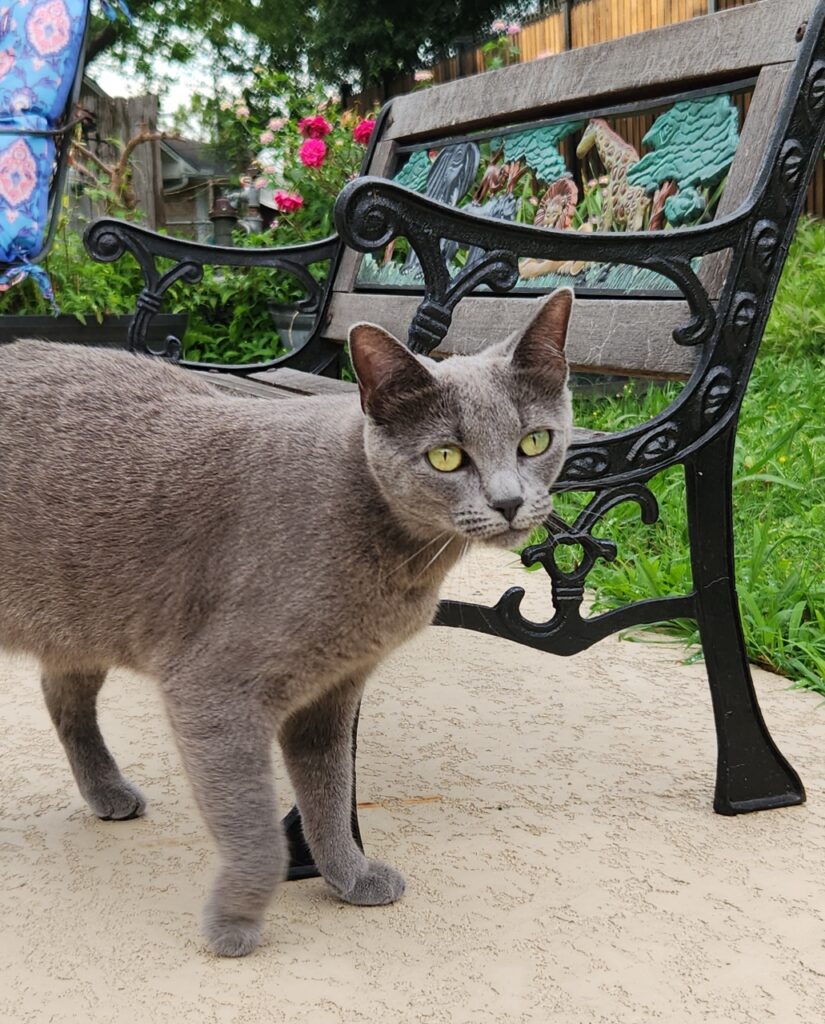 Minx was a stray cat in the East End. A kindhearted person made the effort to gain her trust and trap her, and with Barrio Dogs help, she was spayed, vaccinated, and chipped. She is now domesticated and living happily in her forever home.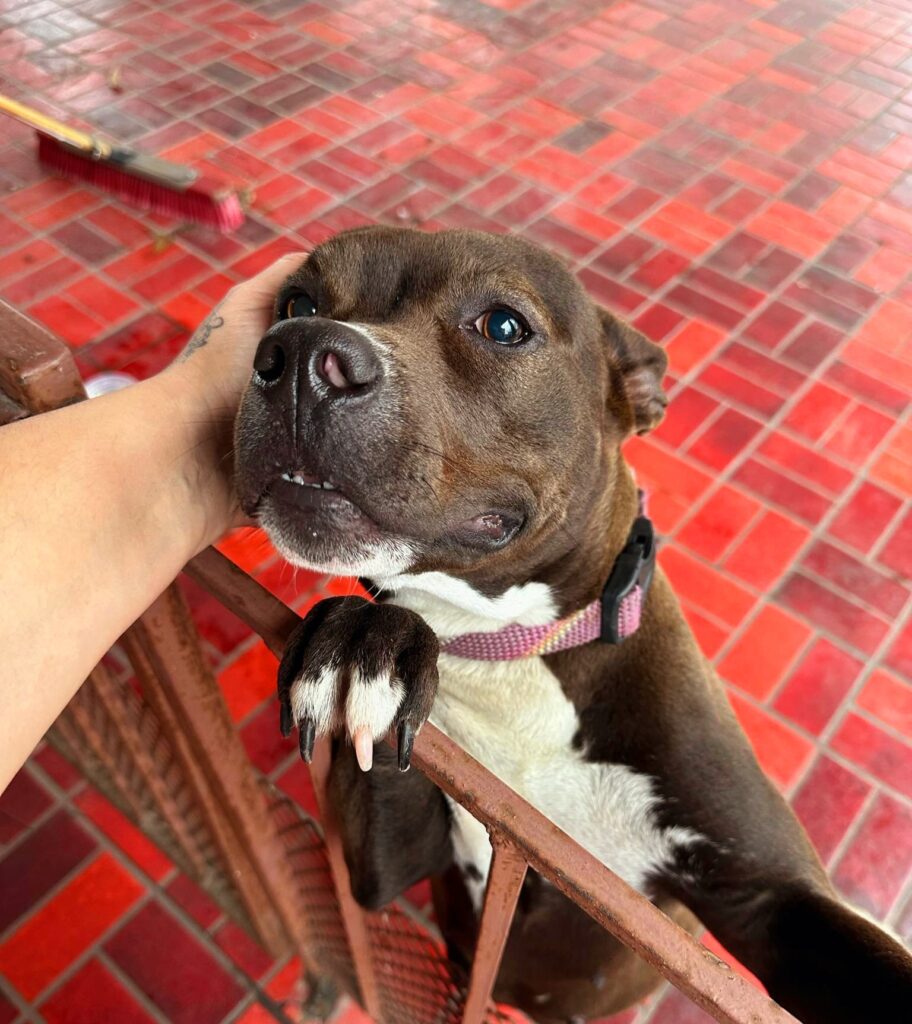 Bonita was found at Yolanda Black Navarro Park, digging through the trash looking for food. A caring person took her to the vet, she was not chipped or spayed. Barrio Dogs sponsored her spay, vaccinations, and microchip. A short time later, she was officially adopted by a loving family that lives along the water, and she is living the life she deserves.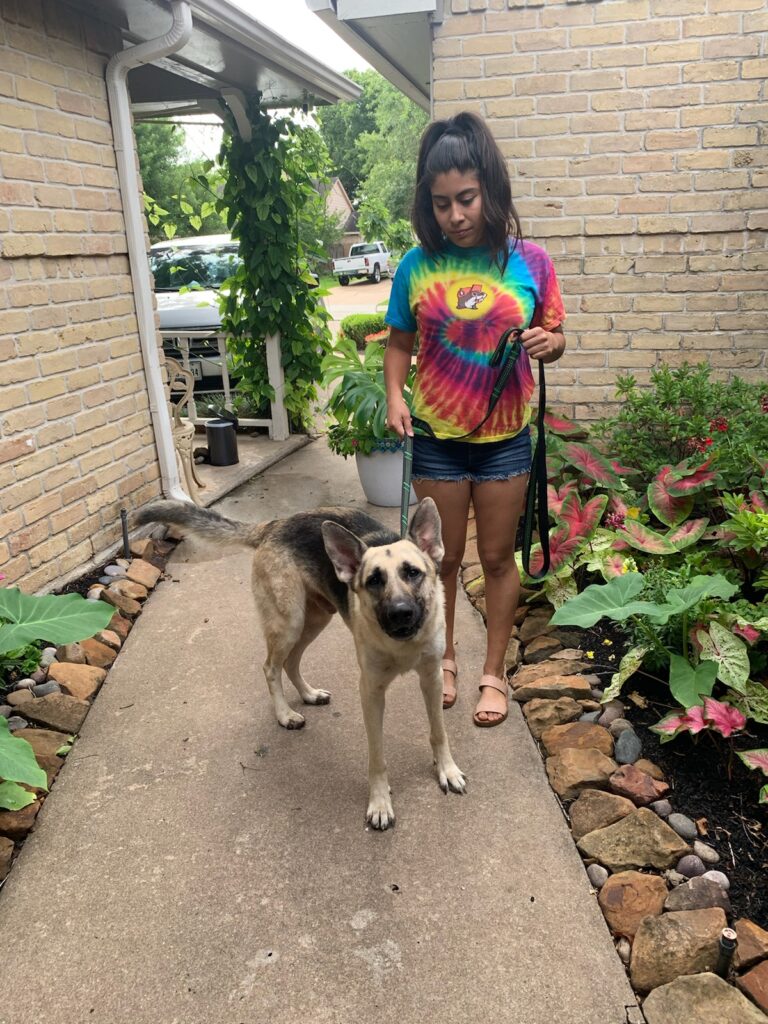 Homeless dogs are a common problem in our community. This German Shepherd was on the streets when a caring family took notice and started feeding him. He had no tags, no microchip and had blistering paw pads from walking the streets during the blistering summer. The family took the initiative to try to find help, we told them if they were willing to provide him with a good home, we would sponsor all the vetting. Through their family network, they were able to find a home and we are happy to share he now has a family and has been completely vetted.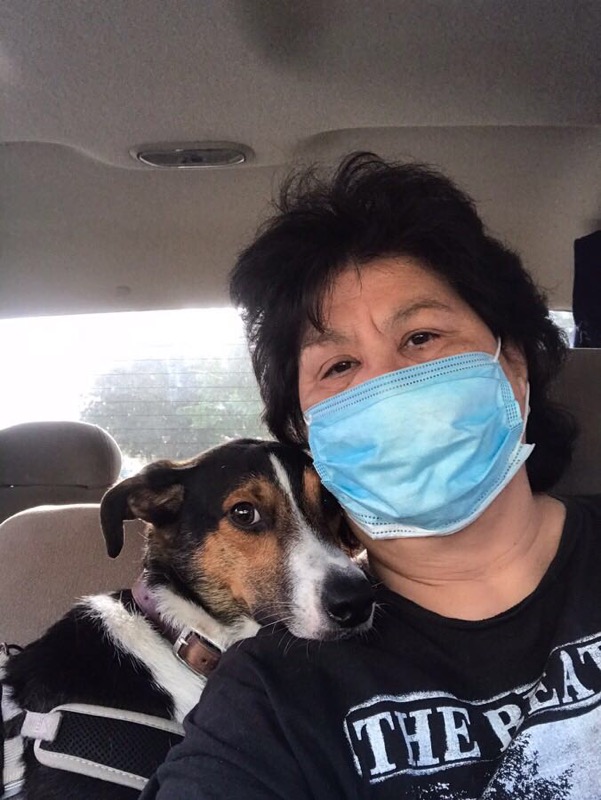 Laura Quintanilla has rescued many cats and dogs and has provided homes for several. Her rescue dog Max Quintanilla was found trying to survive on the streets and she provided him with his necessary vet care. Max started having issues during his walks and after several vet visits it was recommended, he see a specialist. She learned that he would need a full hip replacement. Not only would this surgery costs thousands of dollars, it would require a lot of costly therapy. Many would think with a fixed income Laura would have to make the decision to let Max go. Instead, she did everything in her power to find a way for this very costly surgery. In her words, Max is her family. We are happy to share that Max has had his surgery and is doing fantastic and walking now. When resources allow, we help fund medical care for pets when able.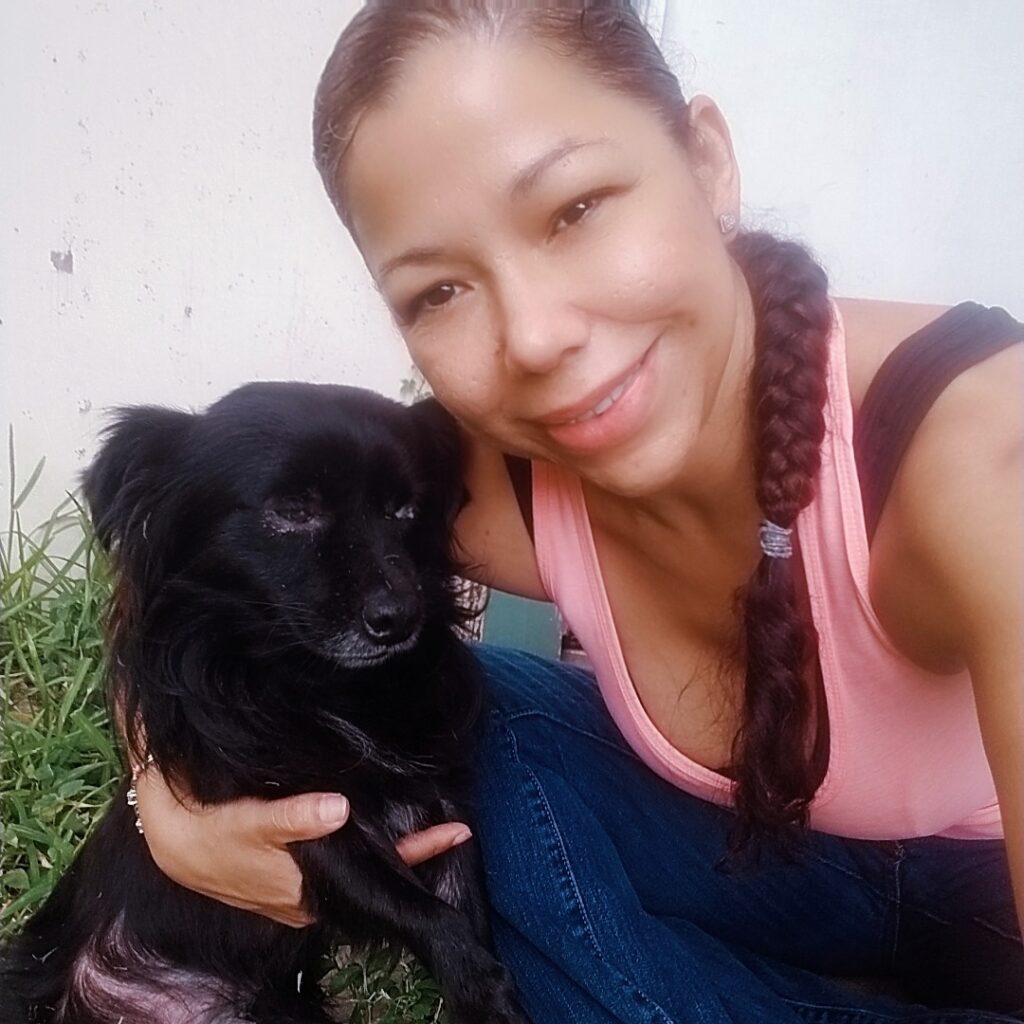 Ms. Salazar was going through a tough time during COVID. Her husband became ill and then her doggie had an eye infection and was struggling to make ends meet. We were happy to be able to sponsor the vet services and she has shared with us that both her husband and doggie are much better.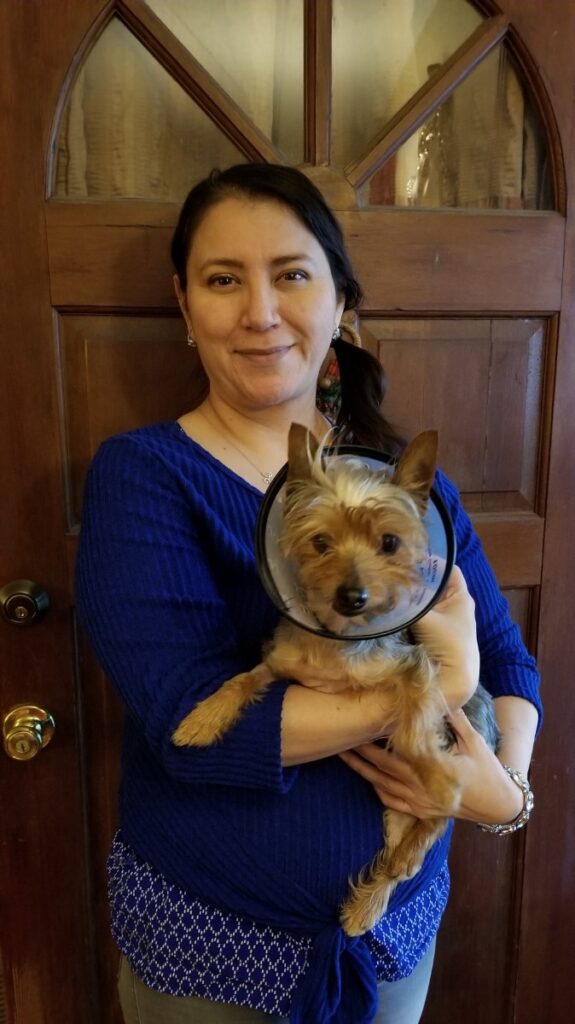 Ms. Rodriguez's brother was walking her dog JJ when the unthinkable happened: JJ was attacked by 2 loose dogs. Fearing the worst, she rushed JJ to Gulf Coast Veterinary where she learned he needed expensive jaw repair surgery. Knowing she couldn't afford it, she reached out to us for help. We were able to connect her with a surgeon who performed the procedure for less. We also sponsored his surgery. Sadly, we are hearing about more dog attacks due to increased numbers of loose and homeless dogs on the streets. That's why we continue to spread our message to pet owners to understand and follow the city's leash laws. We may not be able to help in every emergency but are happy we were able to help JJ and the Rodriguez family.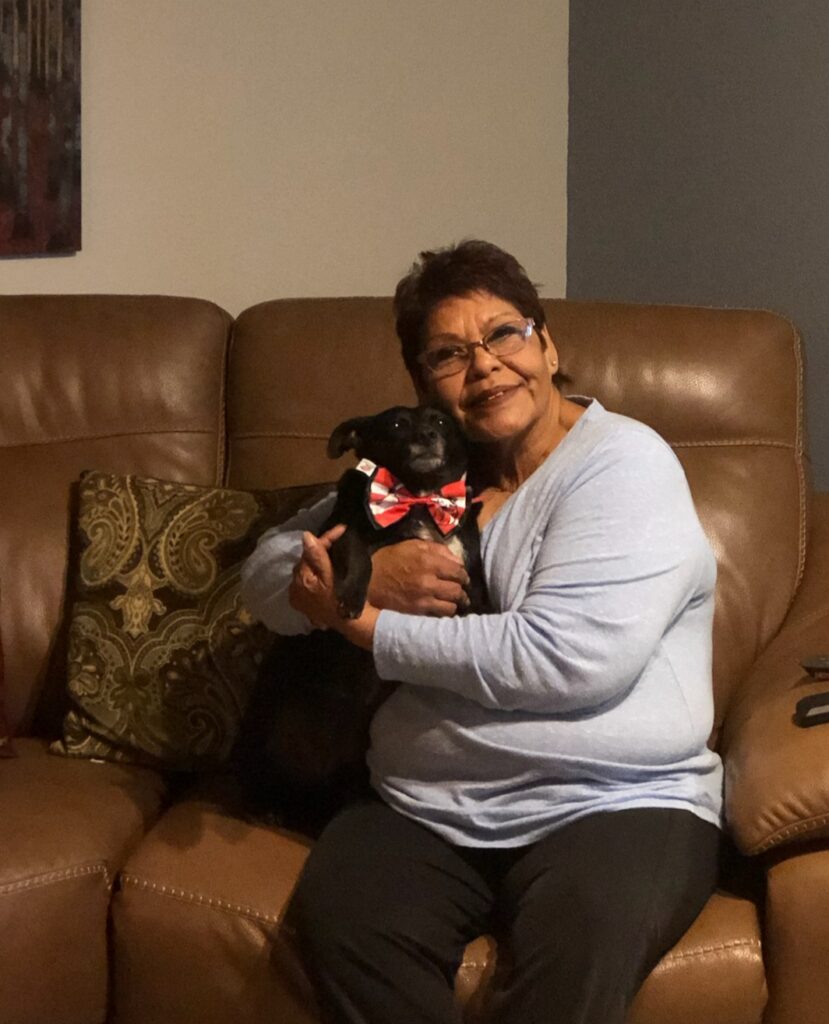 We continue to receive many requests for assistance from pet owners and are grateful when we can provide support with vet care. Ms. Janie found Blackie on the streets over five years ago and loves him very much. Currently, Ms. Janie's only income is her social security since she has not been able to find work due to COVID. She asked for our help with Blackie's annual checkup and monthly preventatives and fortunately, we were able to assist her. Providing essential pet care is another way to help keep families together.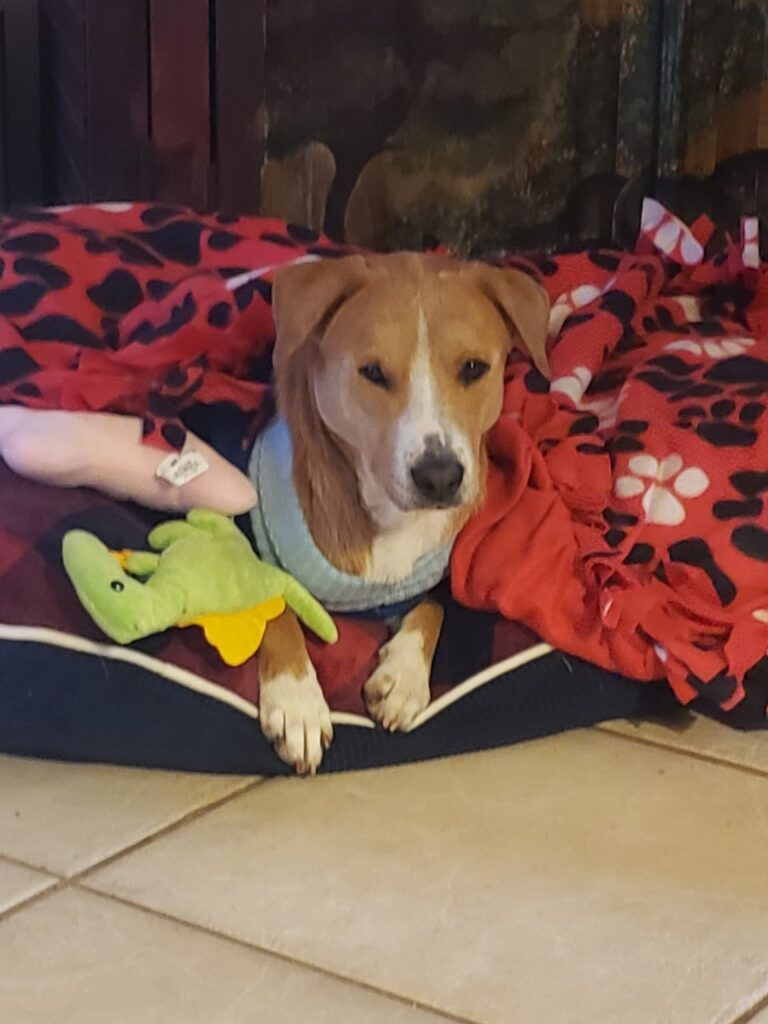 Tammy Twardowski, a caring Houstonian, was visiting friends in NW Houston when she spotted a thin dog having trouble walking. When she approached she saw he was injured. She didn't want to leave him behind so Tammy was able to put him in her car and took him directly to a vet. An x-ray showed a bullet lodged in his leg; the leg could not be saved and he needed an amputation. Tammy wanted to help him but due to COVID, finances had been challenging. She asked for our help with the surgery and promised to give the dog, who she named Pablo, a good home. Barrio Dogs agreed to sponsor, during the surgery, the vet found 2 more bullets, all .22 caliber. The bullets were safely removed and Pablo is now a 3-legged pooch with a happy and loving home with the Twardowski family.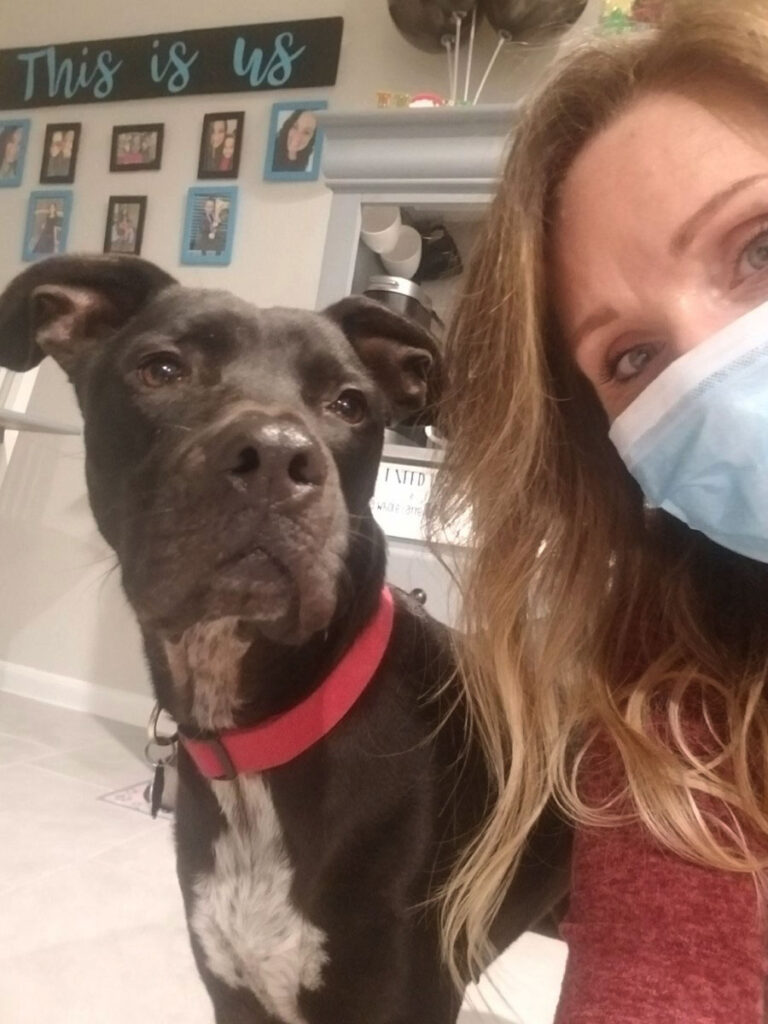 Shenelle found this homeless boy without a collar, tag or microchip. She shared his story on Nextdoor and social media but no one stepped up for him. She very much wanted to adopt this cutie named Cash but he was not very accepting by her family dog. Shenelle did not give up!! She was able to find a good family to adopt and we were happy to sponsor his vet care.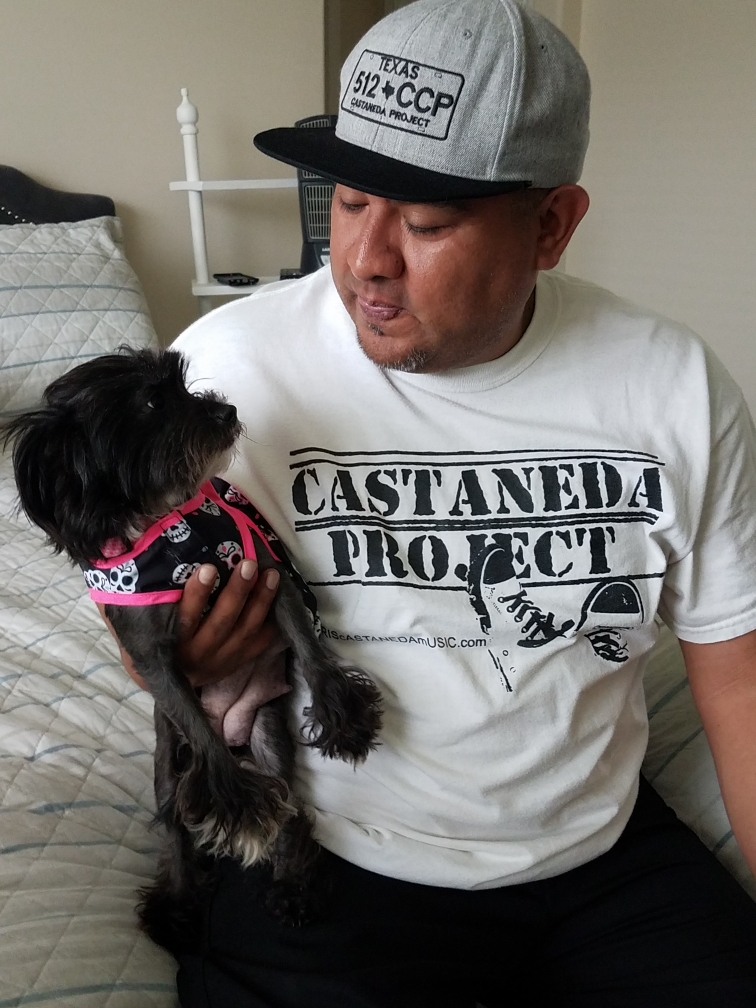 This small female terrier was found on the streets in our community. We believe she had been dumped, she had no collar, no tags and no microchip. Thank goodness she fell into the right hands with Castaneda family. They already had several pets and asked if we could take her. Since we are not a rescue group, we told them that we would be able to sponsor the vet care if she had a home. Fortunately, they found a great home for her and we understand is going to make a perfect emotional support pet for this family.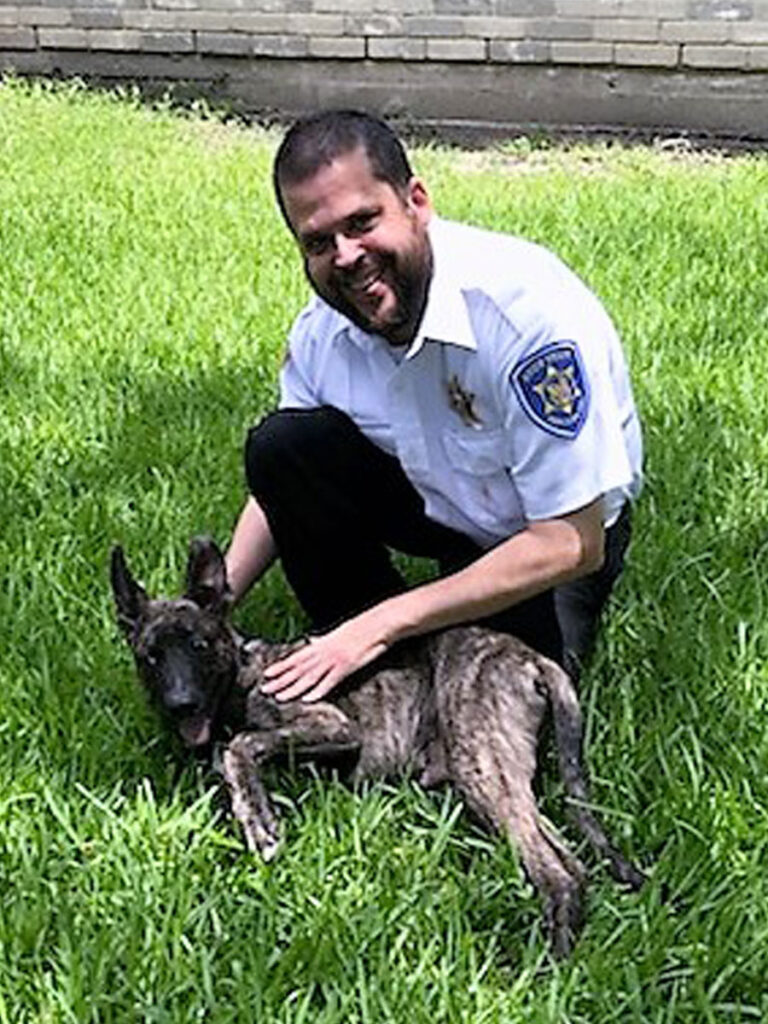 Often, we are contacted by pet owners that do not anticipate expensive or emergency veterinary care. Rocky was very sick with a bacterial infection. His owner needed emergency care for him and took him to Sunset Animal Hospital where he felt they saved his life. Although well worth it, it was very expensive and put him in a financial hardship to continue his care with vaccinations, neuter and microchip. We sponsored Rocky's additional care and delighted that he is now a healthy dog. We feel every pet owner should have access to veterinary care if struggling financially.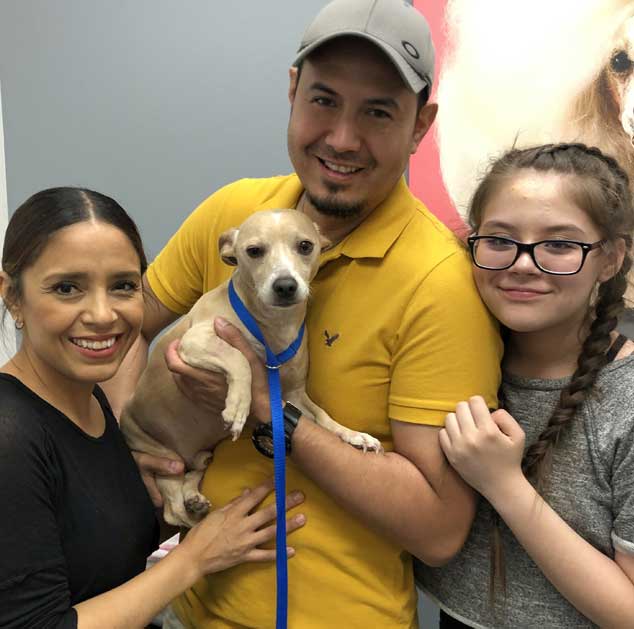 Pancho is a 3 year old Dachshund-Chihuahua mix who was adopted from the LaPorte Animal Shelter by the Cedillo family. He recently began experiencing pain in his lower back which resulted in his not being able to walk or even hold himself up for any length of time. When Pancho's family vet suggested a visit to the neurologist and an MRI, his family reached out to Barrio Dogs for financial assistance with this very costly testing.
It was quickly determined that Pancho had a ruptured disc and needed immediate surgery to have any chance at living a normal, pain-free life. Thanks to the generous support of our donors, we were able to sponsor Pancho's surgery and post-operative care.
Today, Pancho is back home with his loving family, fully mobile and pain free!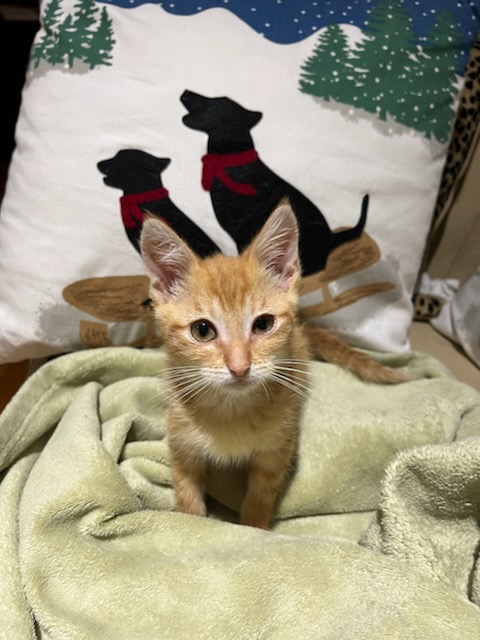 Sam the Man was found as a kitten by Anita Cavallos who couldn't leave him behind. Barrio Dogs sponsored Sam the Man's vetting while Anita nursed him back to health. He is now living out his life in a safe home, off of the streets.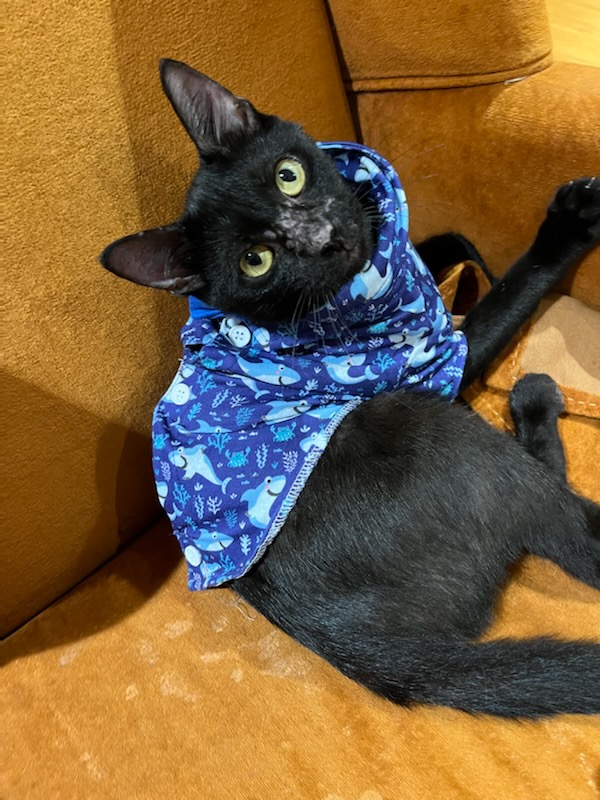 Buddy was found by Anita Cavallos, looking like he'd been in a cat fight. Anita is retired and asked Barrio Dogs if we could help with his vet care. She nursed him back to health, and Barrio Dogs sponsored his vetting. He was neutered, vaccinated, and microchipped and is now enjoying his new life with Anita and Sam the Man.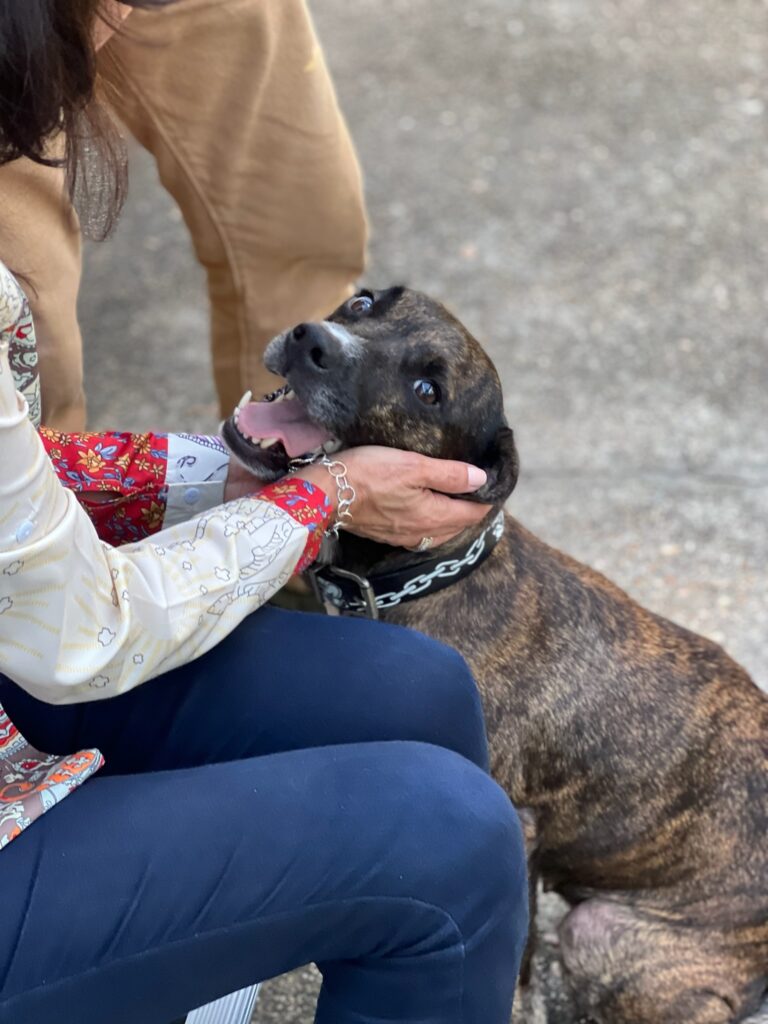 Estrella was found on the streets by a kindhearted person who wanted to find her a good home but needed help to cover the cost of vetting. Barrio Dogs sponsored her vet care, and Estrella was placed with a good friend. She is now living her life in the safety and comfort of a good home.