Keeping Pets And Familias Together
In today's world, our work is more important than ever. We receive calls every day for assistance with veterinary care and pet essentials for those who are struggling. We will continue to provide assistance to families in need as long as we have the financial resources to do so. Here are just a few families and pets that we have been able to help.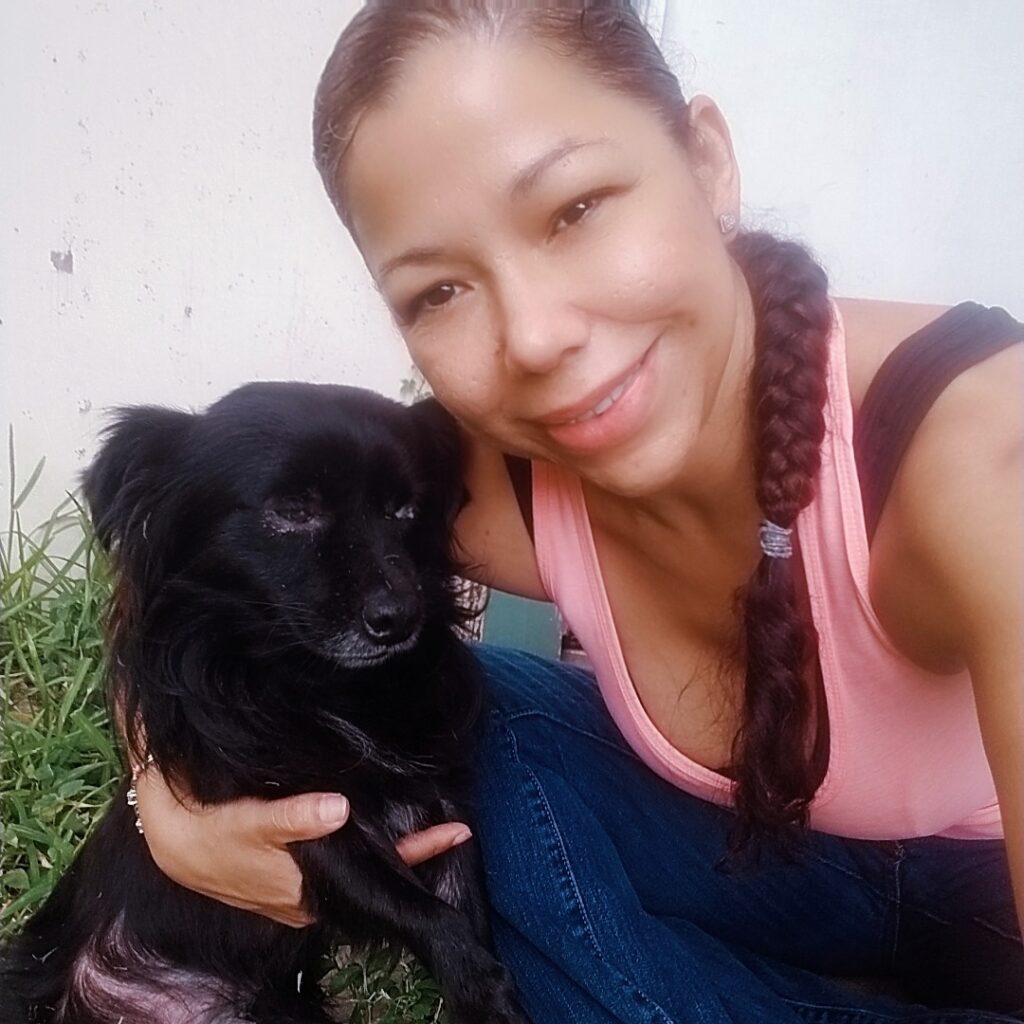 Ms. Salazar was going through a tough time during COVID. Her husband became ill and then her doggie had an eye infection and was struggling to make ends meet. We were happy to be able to sponsor the vet services and she has shared with us that both her husband and doggie are much better.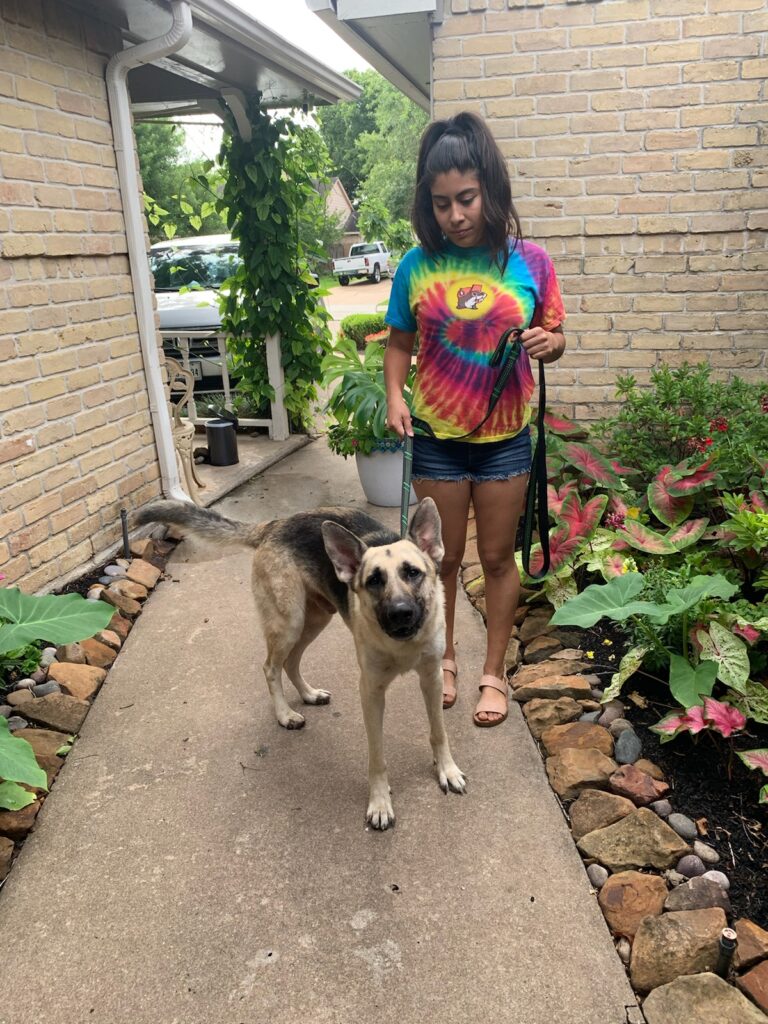 Homeless dogs are a common problem in our community. This German Shepherd was on the streets when a caring family took notice and started feeding him. He had no tags, no microchip and had blistering paw pads from walking the streets during the blistering summer. The family took the initiative to try to find help, we told them if they were willing to provide him with a good home, we would sponsor all the vetting. Through their family network, they were able to find a home and we are happy to share he now has a family and has been completely vetted.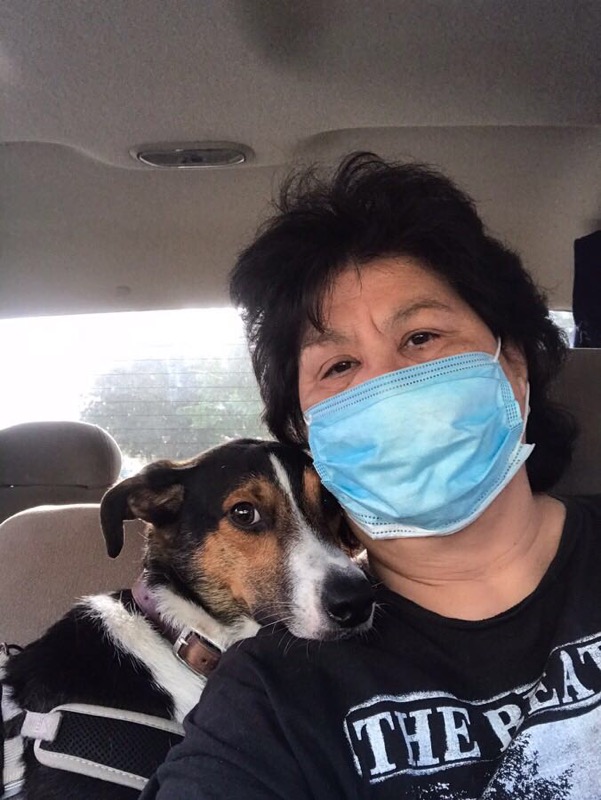 Laura Quintanilla has rescued many cats and dogs and has provided homes for several. Her rescue dog Max Quintanilla was found trying to survive on the streets and she provided him with his necessary vet care. Max started having issues during his walks and after several vet visits it was recommended, he see a specialist. She learned that he would need a full hip replacement. Not only would this surgery costs thousands of dollars, it would require a lot of costly therapy. Many would think with a fixed income Laura would have to make the decision to let Max go. Instead, she did everything in her power to find a way for this very costly surgery. In her words, Max is her family. We are happy to share that Max has had his surgery and is doing fantastic and walking now. When resources allow, we help fund medical care for pets when able.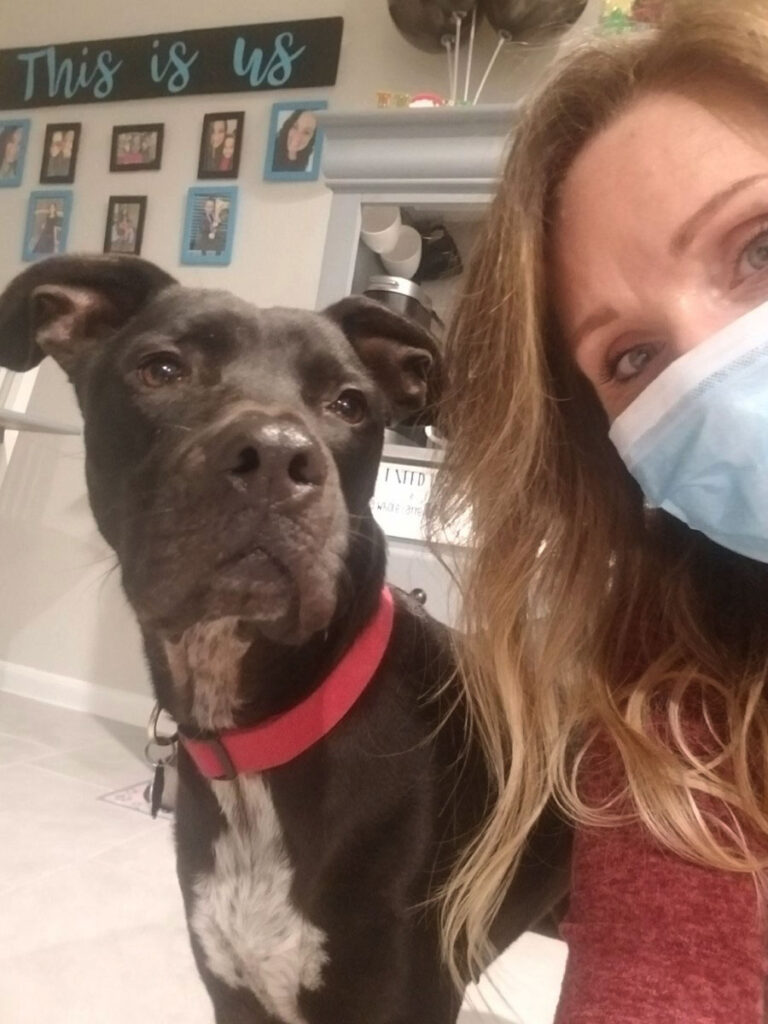 Shenelle found this homeless boy without a collar, tag or microchip. She shared his story on Nextdoor and social media but no one stepped up for him. She very much wanted to adopt this cutie named Cash but he was not very accepting by her family dog. Shenelle did not give up!! She was able to find a good family to adopt and we were happy to sponsor his vet care.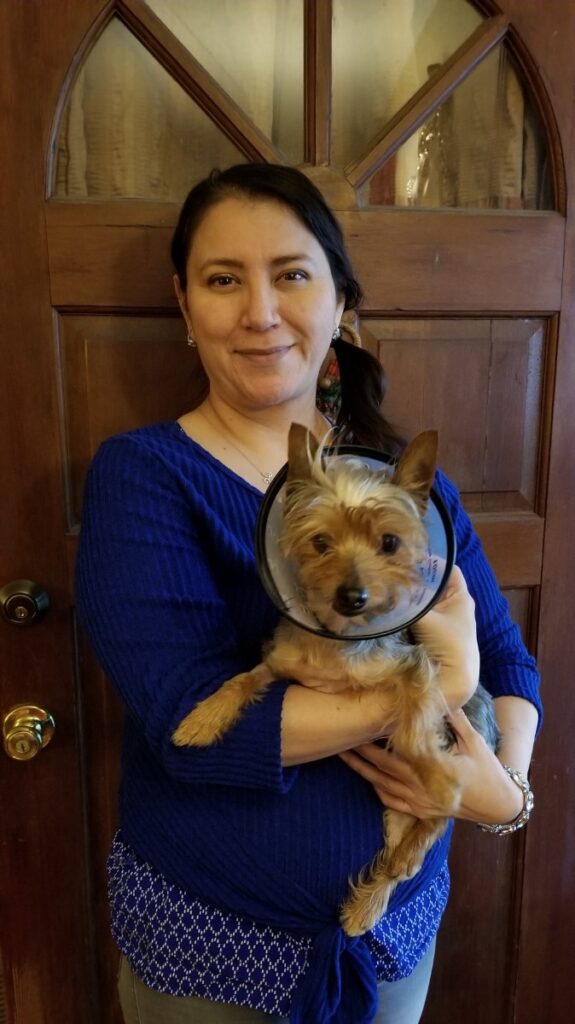 Ms. Rodriguez's brother was walking her dog JJ when the unthinkable happened: JJ was attacked by 2 loose dogs. Fearing the worst, she rushed JJ to Gulf Coast Veterinary where she learned he needed expensive jaw repair surgery. Knowing she couldn't afford it, she reached out to us for help. We were able to connect her with a surgeon who performed the procedure for less. We also sponsored his surgery. Sadly, we are hearing about more dog attacks due to increased numbers of loose and homeless dogs on the streets. That's why we continue to spread our message to pet owners to understand and follow the city's leash laws. We may not be able to help in every emergency but are happy we were able to help JJ and the Rodriguez family.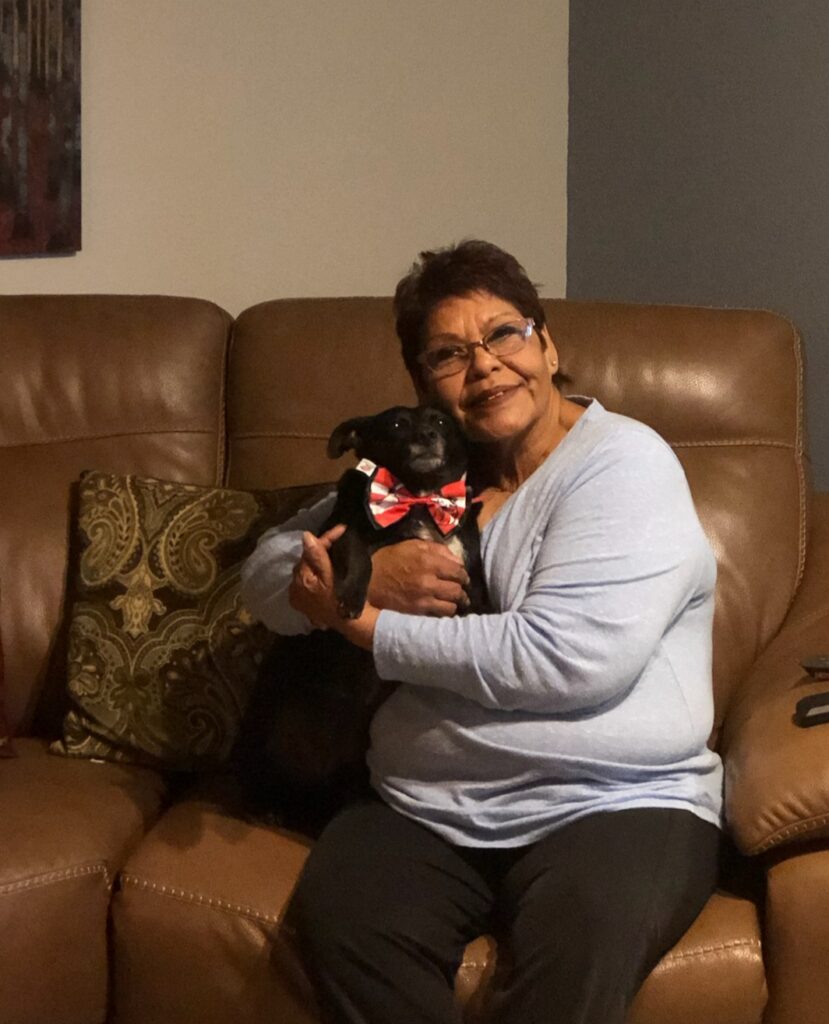 We continue to receive many requests for assistance from pet owners and are grateful when we can provide support with vet care. Ms. Janie found Blackie on the streets over five years ago and loves him very much. Currently, Ms. Janie's only income is her social security since she has not been able to find work due to COVID. She asked for our help with Blackie's annual checkup and monthly preventatives and fortunately, we were able to assist her. Providing essential pet care is another way to help keep families together.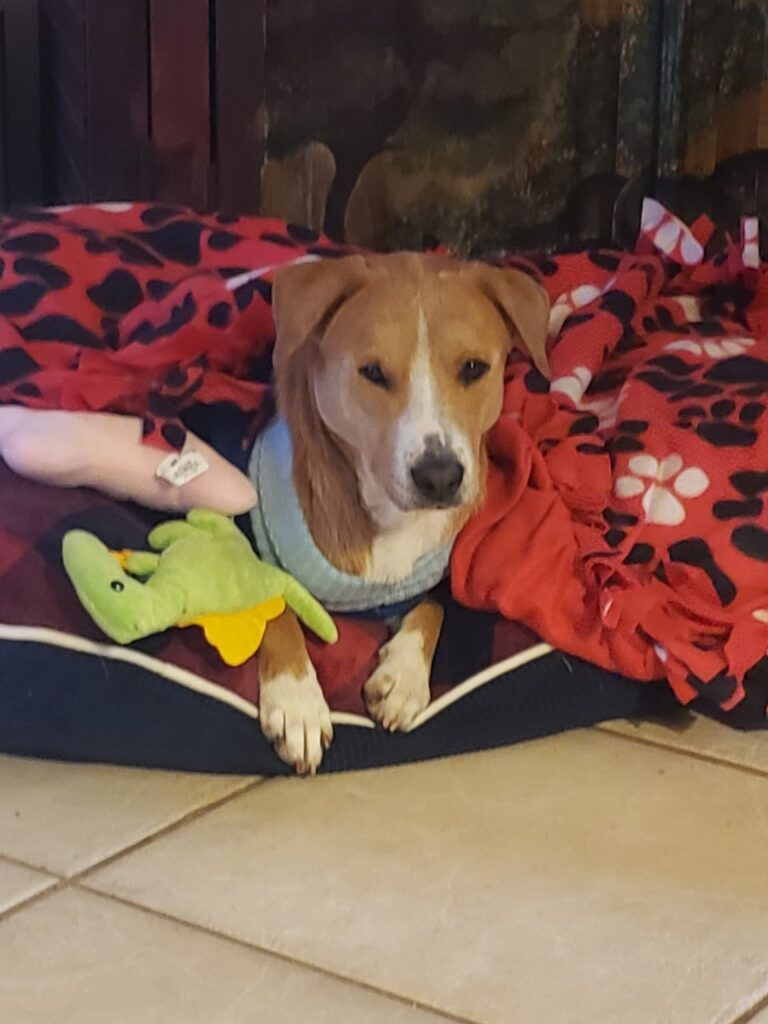 Tammy Twardowski, a caring Houstonian, was visiting friends in NW Houston when she spotted a thin dog having trouble walking. When she approached she saw he was injured. She didn't want to leave him behind so Tammy was able to put him in her car and took him directly to a vet. An x-ray showed a bullet lodged in his leg; the leg could not be saved and he needed an amputation. Tammy wanted to help him but due to COVID, finances had been challenging. She asked for our help with the surgery and promised to give the dog, who she named Pablo, a good home. Barrio Dogs agreed to sponsor, during the surgery, the vet found 2 more bullets, all .22 caliber. The bullets were safely removed and Pablo is now a 3-legged pooch with a happy and loving home with the Twardowski family.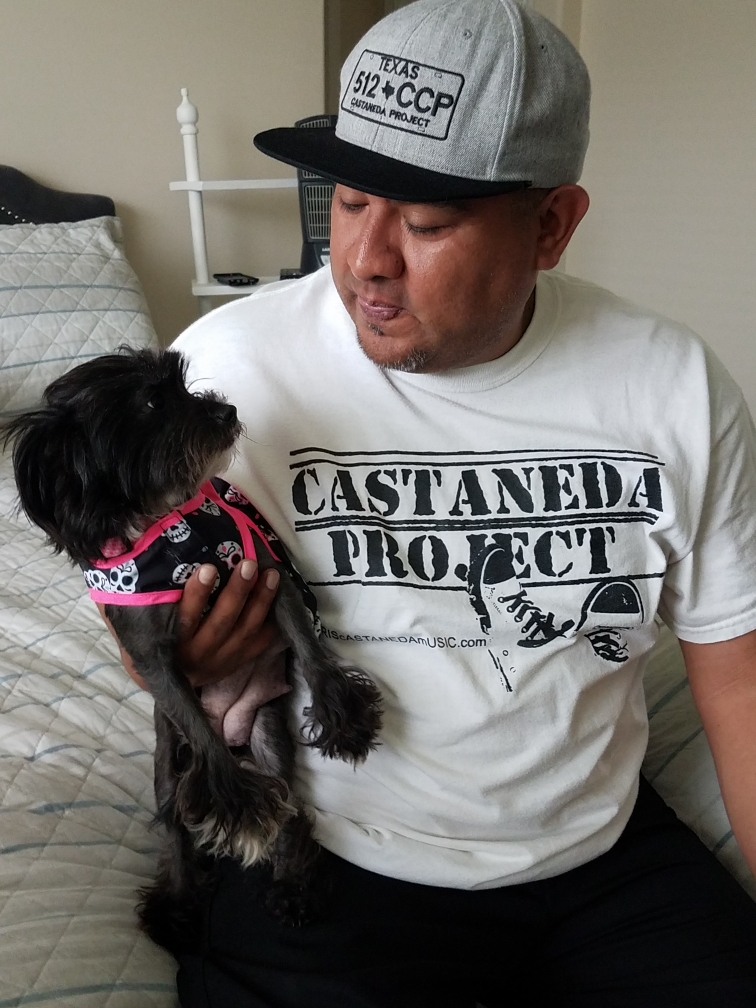 This small female terrier was found on the streets in our community. We believe she had been dumped, she had no collar, no tags and no microchip. Thank goodness she fell into the right hands with Castaneda family. They already had several pets and asked if we could take her. Since we are not a rescue group, we told them that we would be able to sponsor the vet care if she had a home. Fortunately, they found a great home for her and we understand is going to make a perfect emotional support pet for this family.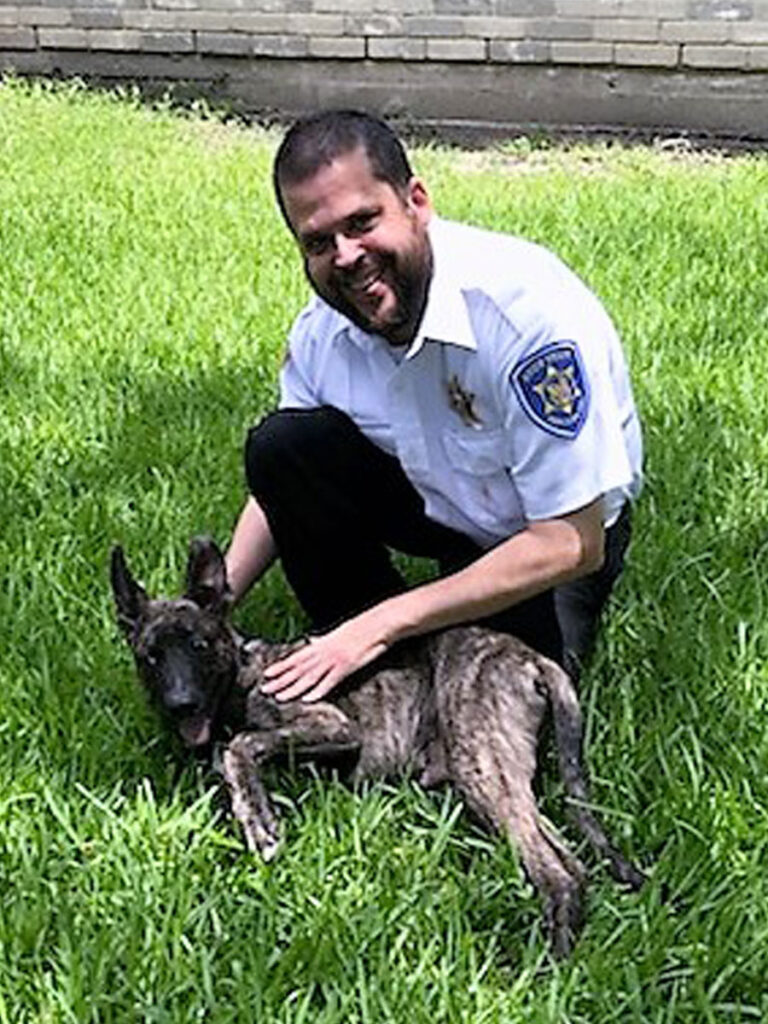 Often, we are contacted by pet owners that do not anticipate expensive or emergency veterinary care. Rocky was very sick with a bacterial infection. His owner needed emergency care for him and took him to Sunset Animal Hospital where he felt they saved his life. Although well worth it, it was very expensive and put him in a financial hardship to continue his care with vaccinations, neuter and microchip. We sponsored Rocky's additional care and delighted that he is now a healthy dog. We feel every pet owner should have access to veterinary care if struggling financially.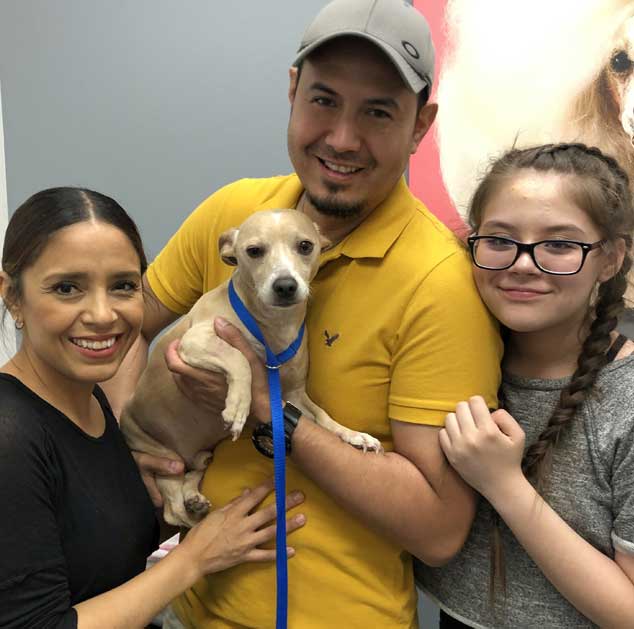 Pancho is a 3 year old Dachshund-Chihuahua mix who was adopted from the LaPorte Animal Shelter by the Cedillo family. He recently began experiencing pain in his lower back which resulted in his not being able to walk or even hold himself up for any length of time. When Pancho's family vet suggested a visit to the neurologist and an MRI, his family reached out to Barrio Dogs for financial assistance with this very costly testing.
It was quickly determined that Pancho had a ruptured disc and needed immediate surgery to have any chance at living a normal, pain-free life. Thanks to the generous support of our donors, we were able to sponsor Pancho's surgery and post-operative care.
Today, Pancho is back home with his loving family, fully mobile and pain free!